1978 - Introduction of 635 CSi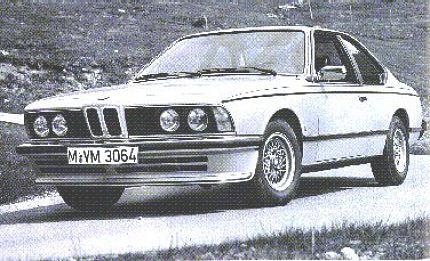 The 635 CSi as it looked 1978. Notice the new 6.5 x 14 BBS Mahle alloys and the front spoiler, those where options on the other models.
A new model was presented in July 1978, the great 635 CSi. It had a new 1978-3453cc-m90-engine 3.5 litre (3453cc) engine that was developed by BMW Motorsport.
The engine block was developed from the M49 racing engine that had been so successful in the mid and late seventies, and also from the M88 four valve per cylinder engine that powered the M1 mid-engined sports car. With such genes it was natural that the new engine was coded M90.
Power ratings for the new 3.5 litre engine was 218 bhp at 5200 rpm and an amazing tourque of 191 lb.ft between 2000-5900 rpm, maximum 224 lb.ft where reached at 4000 rpm.
1978 3453cc M90 engine

Six cylinder SOHC, 30° slant installation
Bore 93.4mm, stroke 84mm
Compression ratio 9.3:1
Bosch L-Jetronic fuel injection
218bhp @ 5200rpm
224 lb.ft @ 4000rpm (191 lb.ft between 2000-5900rpm)
0-62mph in 7.3 seconds
Top speed 140mph
New 5-speed gearbox

Standard gearbox was a 5-speed Getrag 265/5.70 and with a final drive ratio of 3.07:1 the 635 managed to accelerate 0-62mph in 7.3 seconds, top speed was 140mph. The suspension was modified with heavy duty roll bars, and so called "Anti-tilt blocks" (a.k.a. bump-stops) where mounted in the front strut springs.
External differences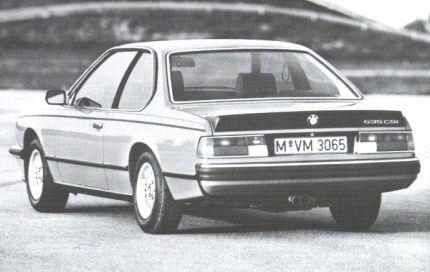 Other news introduced with the 635 CSi was 6.5 x 14 BBS Mahle cast alloy rims with 195/70 VR rubber, new front spoiler and a plastic/rubber back spoiler that reduced the uplift about 15%.
The  rear spoiler carried the BMW badge, as opposed to later models that had the badge mounted on the bootlid, this is unique for the 1978-79 635 CSi. 
New engine in the US model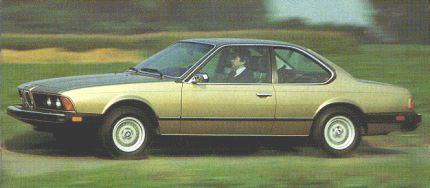 1978 633 CSi (US version)
The US market had been screaming for more power in the only model available over there, the 630 CSi. A temporary solution to that problem was a special version of the 3210cc engine that where used in the 5 and 7-series four door sedans.
This engine included a 3-way catalyst with a Lambda sensor to control the exhaust emissions.
The new federal 633 CSi made a big difference even though it only had a minor horsepower increase, 177 SAE compared to 176 in the old 630 CSi, the major benefit was the improved torque, 196 lb.ft. The US version of the 633 CSi had the same Mahle rims as the European 635 CSi, and a new rear bumper.

Production numbers for 1978
Model
Units
Total for model
Total all models
630 CS
610
924
5629
630 CS A
314
633 CSi
1039
2154
633 CSi A
610
633 CSi RHD
82
633 CSi A RHD
423
633 CSi USA
467
1013
633 CSi A USA
546
633 CSi A Japan
247
247
635 CSi
1193
1291
635 CSi RHD
98