Ernst Fuchs


Born 1930 in Vienna, founder of Vienna School of Fantastic and the gallery Viennese School. He has worked as a designer of stage sets and costumes for musical theaters and developed big interest in poetry and music.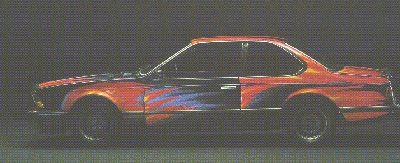 In 1982 Ernst Fuchs designed this BMW 635 CSi. He called it Firefox on Harehunt.
The car was taken from the factory line and was painted on the occation of the Art as Illustration - Illustration as Art exhibition.

After this exhibition the car went on show at the BMW Gallery in Munich. It have never been used on the road and has purely been used for exhibitions around the world since then.